Mobile services
Mobile Residential Services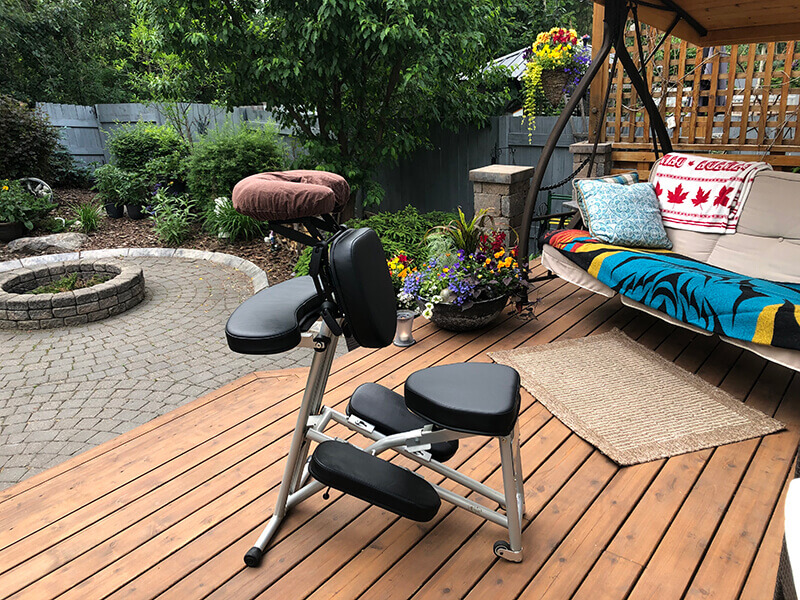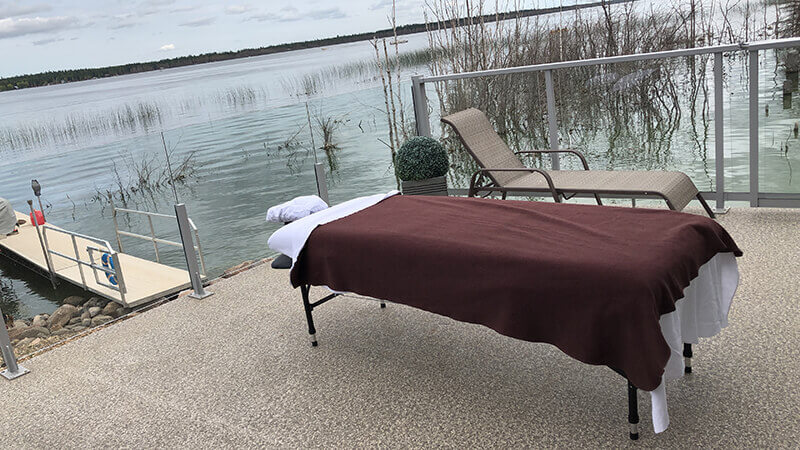 By having a treatment in the privacy of your home, you can take relaxation to another level. Oftentimes, trying to relax at a spa or salon is difficult because you're unsure of your surroundings. Isn't the idea of a massage to get rid of the stress from work, traffic, family responsibilities and to relax from your hectic lifestyle?
Upon arrival, a massage table or chair will be set up in the area of your choice. It's a good idea to choose a space that's private and roomy. A quiet environment is important. Whether you need help with a particular injury, anxiety, or you just need time to relax and rejuvenate, mobile sessions are perfect for anyone.
The benefits of mobile sessions are endless! Choose from Massage, Reflexology, Reiki or a combination. A great gift idea!
**Mobile Rates Apply
Workplace Wellness
Wellness for Desk Warriors!
Employee Wellness Programs have become a popular means of providing both physical and psychological benefits to employees. We offer a comprehensive on-site wellness solution for muscles and mind, workforce and management. We have worked with small to large companies. The process is easy, the intrusion is minimal and the effects are amazing!
Schedule a frequency that works for your office. Our visits are guaranteed to keep your employees productive, energetic and feeling good about themselves and their careers. A good chair massage or reflexology session is a great perk that leaves your employees feeling great – it's guaranteed to pay for itself in productivity and positive energy and provide benefits to both employees AND employers.
Some benefits of adding massage/reflexology in the workplace are:
Decreases job stress, increases alertness and improves productivity

Reducing stress reduces the number of lost workdays

Reduces medical and disability payments

Reducing stress; lowering employee turnover
Encourage your employees to use their benefits (direct billing) or set up a payment plan that works for you!
Corporate and Sporting Events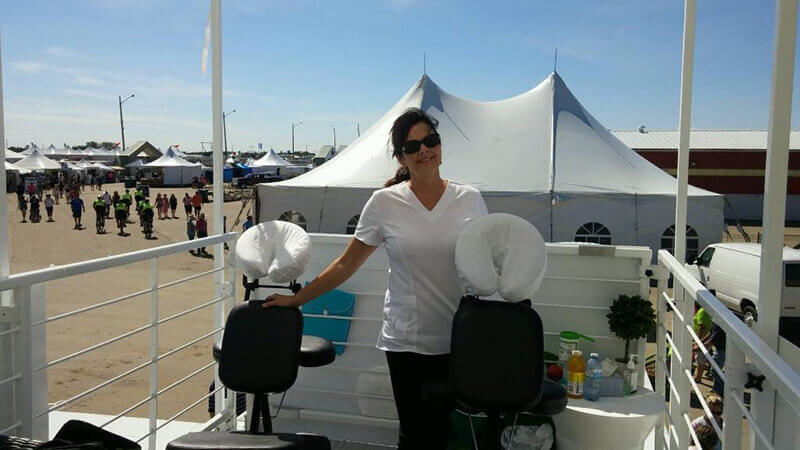 Examples of event massages include:
Administrative Professionals day

Business events

Celebrations / Appreciation days

Conventions / Seminars / Retreats

Fundraisers

Golf Tournaments

Marketing events / Launch Parties

Trade shows
Let us help your company incorporate chair/table massage, regardless of the size of the event, and work with you to develop custom wellness events. Other session offerings include Reflexology and Reiki.