Financial Arrangements
In order to provide the highest quality care on a sound basis, we have developed convenient payment options for you. Prior to proceeding with treatment, fees and financial arrangements will be discussed with you.
We are happy to attempt to bill directly your insurance. However, it is understood that the client is ultimately responsible for fees associated with services rendered.
We expect that any balance not covered by the insurance company to be paid at the time of service.
We accept most insurance plans and payments by Visa, MasterCard, American Express, Discovery Card, debit, etransfer, cash and cheques.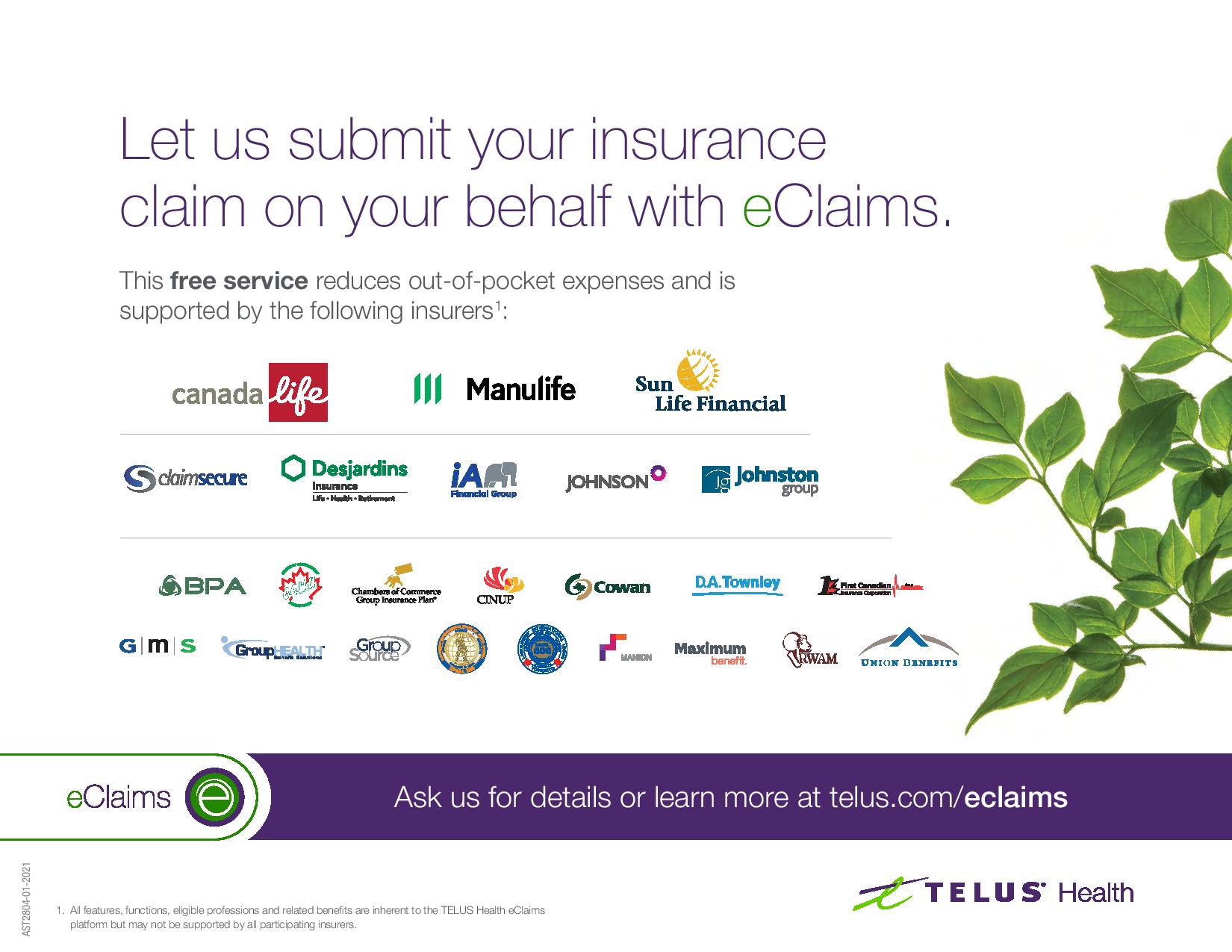 CANCELLATION POLICY: Your appointment time is reserved especially for you. Any cancellations or rescheduling must be done within a minimum of six (6) business hours or you will be charged the cost of your appointment. Thank you for your cooperation and understanding.